Skip to content
REDEFINE FITNESS
DRAW OUT YOUR SUPER YOU
We provide you with everything that you need to get your Body, Mind, Life, and Community into the best shape ever!Sign up for a 3-day TrialBACK TO THE GYM
SMASH YOUR NEW GOALS
We're pleased to announce that we are fully open from June 29th. Register now to hold your spot and avoid the waiting list. We have got special deals and membership packages only for you. Register Now!ACHIEVE REAL RESULTS
TRANSFORM YOUR LIFE
You don't have to do it alone! Train under the guidance of our qualified personal trainers, with our global award-winning model behind you.Checkout our ResultsADD YEARS TO YOUR LIFE
UPGRADE TO OPTIMUM LIVING
We are committed to supporting you as you age, helping you to maintain muscle mass, become stronger, healthier and most importantly increase your LIFE ENERGY.Know More About UsLOOK & LIVE YOUR BEST
REJUVENATE WITH OUR TIME-MACHINE
Lose weight and look younger – Achieve all your fitness goals by training for just 20 minutes, 3 times a week.Find Your Nearest Location
Previous
Next
Welcome To Educogym
SO MUCH MORE THAN A REGULAR GYM
We are a global award-winning gym empowering busy people to get faster results through using more of their minds. With more than a decade of experience, we give you EVERYTHING you need to look your best, have more life energy, and live the life you deserve.

BOOK YOUR FREE CONSULTATION


START YOUR 3 DAY TRIAL

The Key to A New You – Unconscious Attention®
The Educo model originated from Dr. Tony Quinn's original research on the mind and his discovery of Unconscious Attention®.
Unconscious Attention® allows you to apply all of your mind to your goals and training.
Using this level of attention may even make you aware of your life energy within which will transform your shape, health, results and indeed your life.
We use our innovative model 'EDUCO ®' to train you on how to use your mind and unconscious attention ® for optimal results.
10 YEARS
Of Experience
100000
Happy & Fit Clients
300
New Clients Every Month
Focus – Shaping Up Mind, Body, Life & Community
We understand that improving your physical shape is a serious business. Our fitness consultants and personal trainers work with you to set goals.
They customize the nutrition and training plans for you and assist you while training.
They will keep you motivated and help you achieve spectacular results, and a practical understanding of unconscious attention®, which help you to improve all other important areas of your life .
Revolutionary Approach – Backed Up By Scientific Research
After the age of 30, individuals lose muscle at the rate of about half a pound a year. Unfortunately, this also includes muscle mass from our vital organs.
This can lead to cardiovascular problems, reduced hormone secretion and poorly functioning organs in general.
Research continues to show that resistance training is the most effective form of exercise to combat and even reverse muscle loss. Surely this is the key to slowing or even reversing the signs of ageing.
Our fitness programmes are designed on this understanding. Our combination of mind technology, intensive resistance training, low GI nutrition and cutting edge supplements make us unique.
We're Open From June 29th
Sign up for our Waiting List
Over A Decade Of Experience Achieving Results
Why Join Educogym
Expertise in Fitness Training​
We have gained vast experience in all areas of fitness and wellbeing – personal training, nutrition, and tailoring programmes for individuals as they age. We can also help people with a wide range of health conditions. Our Educo® method is proven to get you results, in just a few weeks.
Supervised Training, No Guesswork​
You can be a first-timer or a regular gym user, our expert trainers will lead you every step of your workouts to help you reach your fitness goals and beyond!
Fits in Your Busy schedule
Our unique training model paired with our time machine ensures that you get maximum results in just 20 minutes. ALL YOU NEED IS AN HOUR a week.
Real People, Real Experiences
I have been with educogym for only a month but I can honestly say it is one of the best decisions I have made in my life
It's tough, challenging but the reward is definitely worth the effort
Angela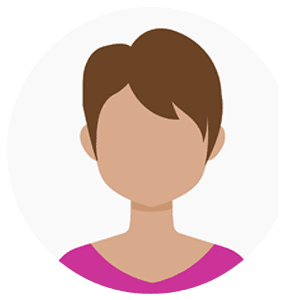 I can't believe how far I have come in just 96 days. Looking back it was the best decision I have ever made.
Margaret Gray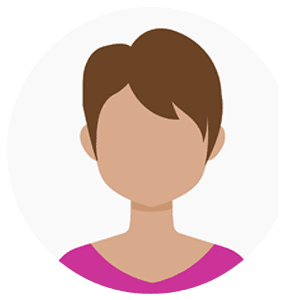 The results I have achieved in the past 4 weeks exceed my initial expectations. I would encourage anyone thinking about joining educogym to do so, it's a life changing experience
Daniel Logue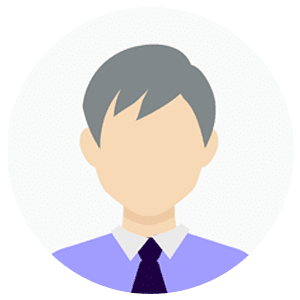 Previous
Next
EDUCOGYM GOES ONLINE​!
GET ACCESS TO OUR EXCLUSIVE NUTRITIONAL PODCASTS, LIBRARY OF ONLINE EXERCISES TO DO AT HOME AND MUCH MORE.
Scientific Research
Results of the Original Educo University Research
Participants Attended a 12-Day Educo Seminar
BODY
Over 30 seminar attendees participated in a 12 day body transformation programme. On average they gained 3lbs of muscle & lost 7.5lbs of fat. This ranks as the most result producing study over 12 days ever carried out under strict university conditions.
MIND
At the beginning of the seminar, 270 participants were asked to list their main goals in life. Over the 3-year period, their capacity for achieving goals increased by 67%. The results were off the graph normally used in such studies.
LIFE
A before-after-study of the participants of 6 seminars showed that on average their satisfaction with life after 3 to 6 months, had increased by 32%. A 3-year follow-up study showed their satisfaction with life had increased by 55%.
COMMUNITY
107 businesses participating in the study achieved 360% increase in turnover/ revenue in 3 years. Increase of 62% (1st year), 108% (2nd year) and 190% (3rd year).
Ready for a life transformation?
You are closer than you think! Why not join today?
It only takes 20 minutes 3 times a week; easy to fit into any busy schedule
Learning about how to use more of your mind will ensure you have a mental workout as well as a physical one.
Armed with enhanced levels of concentration and energy, you will be able to improve all aspects of your life.
Our short intensive exercise sessions produce endorphins in the brain leaving you with that feel-good factor.
All this leads to an experience that is both enjoyable and invigorating, so you're ready to take on the world!

BOOK YOUR FREE CONSULTATION


Sign up for 3-day Trial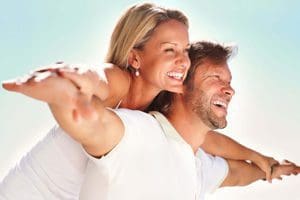 Educogym Podcasts
As you enter into your 30's, you end to lose muscle mass from your vital organs, impacting your mind, body, life, and community. Educogym podcasts hosted by our fitness and nutrition experts motivate you and share tips to help you achieve your goals, have more energy, and become healthier.